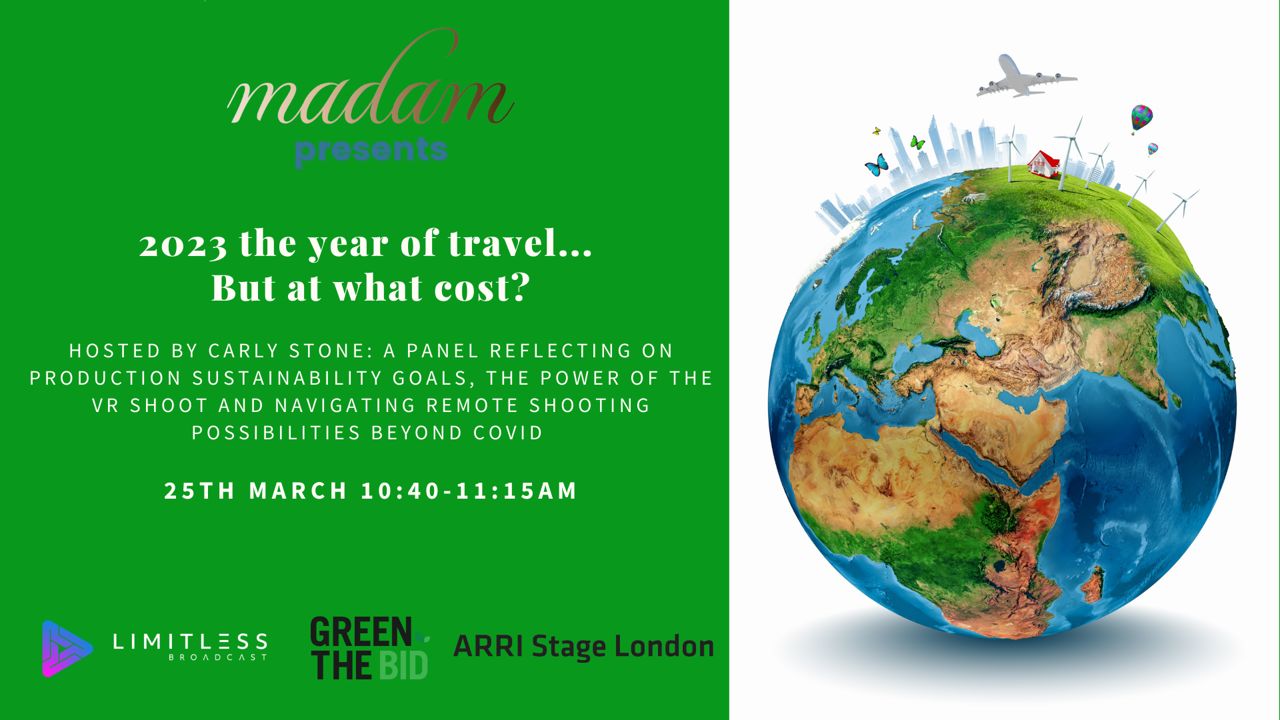 ADFEST 2023 returns to Pattaya 23rd-25th March dedicated to highlighting the latest industry trends & Madam Films UK joins the line-up of expert speakers as we all continue to rise from the pandemic.
As we move further away from the pandemic years we are experiencing a return to the old ways of production. We are a species that has the capacity to technologically innovate and understand the consequences of our actions, we are therefore beautifully placed to evolve our production methods.
Carly Stone, Co-Founder & Executive Producer at Madam Films UK with Anna Hewitt Sustainability Co-Ordinator Madam Films, host a panel of experts reflecting on production sustainability goals, the power of the VP shoot and navigating remote-shooting possibilities beyond Covid 19. Joining them on the panel will be Gabi Kay, Co-Founder Green The Bid, USA; Claire Wilkie, CEO, Limitless Broadcast, UK and Rob Payton DP & Consultant ARRIStage London, UK
Our panellists' long-held expertise draws upon a central sustainable production focus to their business model. Together, they will discuss key areas of planet positive production, driving company culture and setting policies that actually work. They'll provide a snapshot of tools to help global production teams make quick changes and strive towards long lasting goals. Furthermore, we analyse how remote production's technical advancement is used across different industry sectors and how the benefits of virtual production offer boundless possibilities. In line with the subject matter, the panel is joining the ADFEST line up remotely across three time zones with technical support provided by Ray Moody of Pretty Data & Ben Harper Engineering Director at Limitless Broadcast.
Carly Stone says: "Bringing together this panel for Adfest and producing a live remote broadcast across three time zones, demonstrates our commitment to change. Our speakers will be delving deeper into the evolving technological possibilities, data carbon footprint versus travel and global brands' attitudes and pledge to sustainable change in 2023."
'2023 THE YEAR OF TRAVEL…BUT AT WHAT COST?, hosted by Carly Stone, Co-Founder & Executive Producer at Madam Films UK with Anna Hewitt Sustainability Co-Ordinator Madam Films is at RISE@ADFEST: Saturday 25th March, 10:40-11:15am