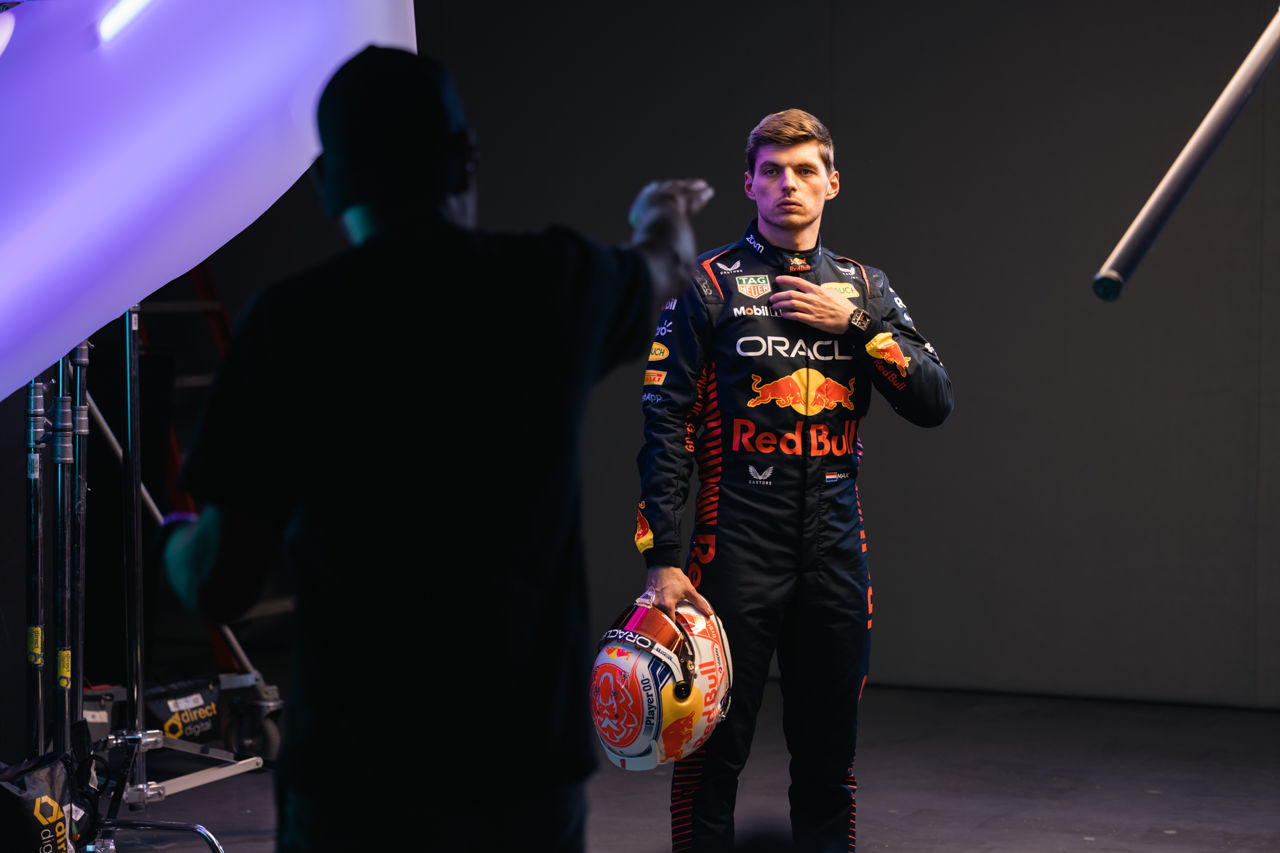 We count ourselves lucky to have worked with not one, but two World Champions along our journey. This spring we welcomed US Agency The New Company to the UK with Formula 1 racing driver Max Verstappen for an EA Sports stills shoot.
Producing on-site at Red Bull, we needed to move with a light footprint and be mindful of being within a working environment.
For more BTS shots, you can check our instagram out, and do keep an eye out for the F1 EA Sports launch!
Credits:
Photographer: Carlos Serrao
BTS photographer: Lidya Harper
Agency: The New Company
Production: The New Company
Line Producer: Debbie Carmichael
Service Production: Madam Films
Lighting team: Embry Lopez, Sam Katz, Ben Kyle
Digital Capture Laimonas Stasiulis
Retouch: Beauty and Photo
Photo Agency: Visual Artists Agency