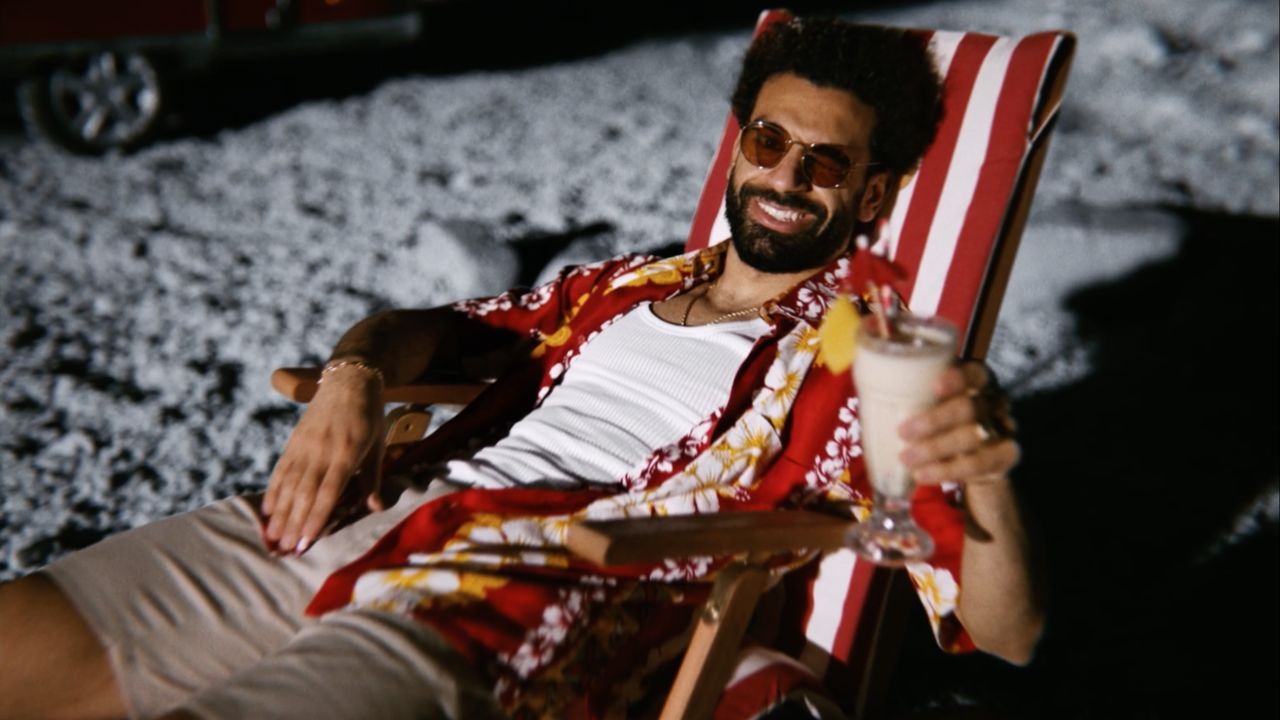 Madam Films are proud to announce their recent commercial campaign for Vodafone Egypt and WundermanThompson Cairo. The three-day film and stills shoot, directed by Virgil Ferragut, took place in multiple locations throughout London and consisted of location and studio days. The multiple set up with an A List brand ambassador followed a decoupled production model and was safely produced in the pandemic with a crew and cast of 100. Adhering to APA Shooting Guidelines, key crew on the ground included reduced client & agency personnel in tandem with remote viewing for the wider overseas team.
Shooting across some of London's most diverse and iconic spaces and places including legendary club Printworks, West London's Trellick Tower, Westway and Porchester Baths the production recreated the moon landscape, a newsreader studio and several action shots where brand ambassador, Mo Salah, takes centre stage across a variety of sets.
Edited by Phil Currie of Stitch, animation and post-production by UPP, sound from MassiveMusic and accompanying still photography by Matt Stansfield.
Michelle Stapleton, Executive Producer/Producer, Madam Films: 'A thrilling full production with opportunities to test our production mettle such as dealing with a huge warehouse space as a multi setup studio setting. When Mo Salah shares the same initials as you though, anything is possible!'
Madam follows a detailed eco policy and approach to green production combining the principles of Adgreen, Green The Bid and albert. Using likeminded suppliers and engaging Heads of Department in early conversations around environmental positioning, steps such as sets created using sustainable and recyclable materials were easily workable solutions. Off-setting is through social enterprise, Just One Tree and since the pandemic began Madam has planted over 2000 trees through the non-profit organisation.