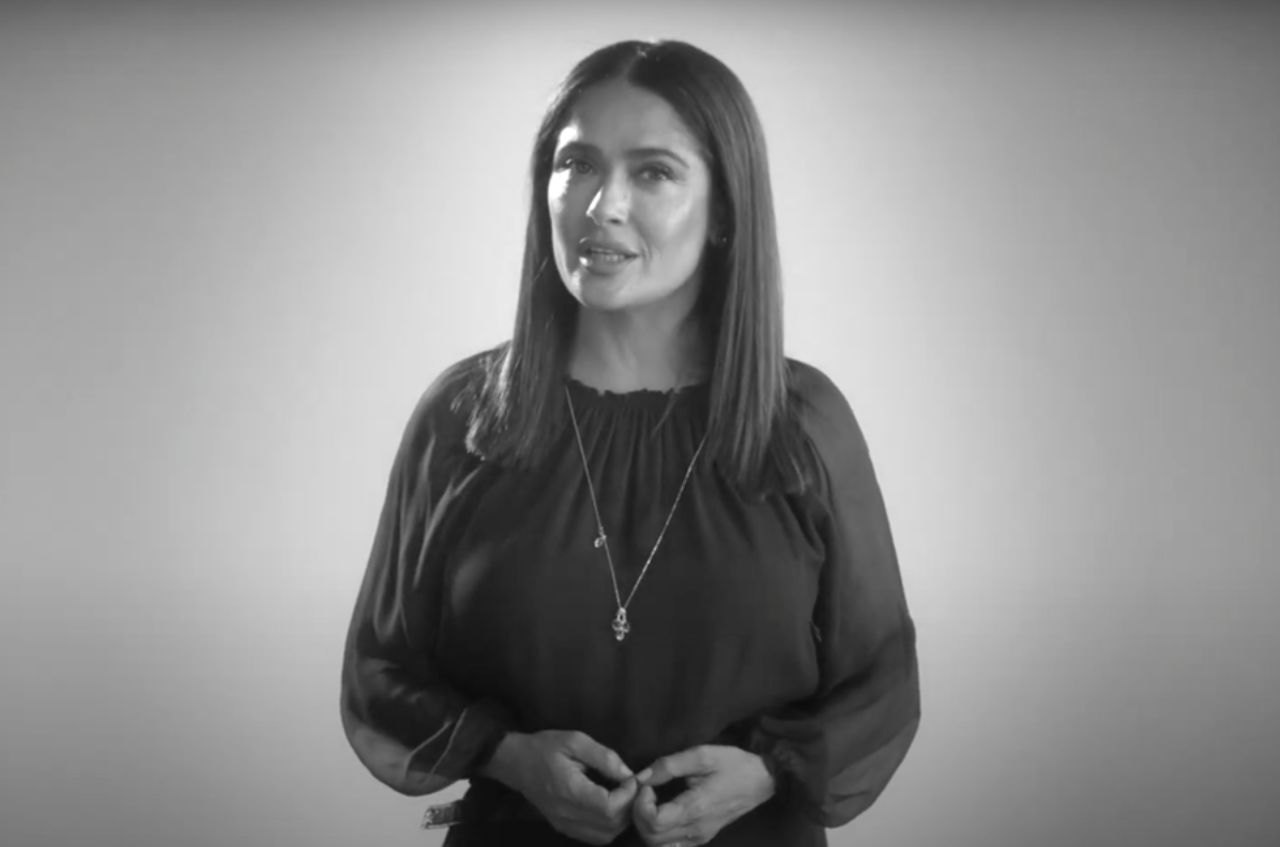 This year, the International Women's Day month saw the launch of Kering Foundation's "Caring for Women" in London and Paris.
Our London shoot, was a collaboration with Paris-based production company Elephant at Work at Dukes Island Studios.
Key aspects of the production included supporting our A-List talent, Salma Hayek, managing a challenged charity budget and offering up solutions across Los Angeles and London to accommodate Hayek's schedule. Providing an all-female production management team in London for the women focused subject matter was a fitting solution and the atmosphere during the shoot championed positive collaboration.
Production with Hayek required a visual style that was consistent with the wider film throughout locations, cameras, talent and equipment. The film was shot on large format with Cooke Panchro 65mm Macro lens.
The campaign's messaging is consistent with the organisation's efforts in eradicating violence against women through supporting survivors, changing behaviours and attitudes and taking collective preventative action.
The "Caring for Women" campaign features a number of women from different parts of the world sharing their personal journeys, including actress and Kering Foundation board director Salma Hayek.
A first look at Kering's press release reveals the shocking statistics around violence against women worldwide – 1 in 3 women is or will be a victim of violence during her lifetime - and showcases the partner organisations that have made a difference to the featured women's lives. These organisations are Colori Vivi, La Maison des femmes de Saint-Denis and The National Network to End Domestic Violence (NNEDV).
"Through its new video, the Kering Foundation commemorates and honors the strength, courage and will of women survivors, and the organizations that work daily to support them."
With sustainability a core part of MADAM'S mission statement, the client's positive impact of choosing train travel over air travel minimised the carbon footprint significantly for the production.
Madam Films' Co-Founder & Line Producer, Michelle Stapleton: "We were very proud of the synergy between the French and British team throughout. The environment during the entire shoot was very friendly, collaborative and positive. It's always such a pleasure to work on more challenging budgets as it really pushes the creativity involved in executing it regardless of the size of the job. This really pushes me to think outside the box and is always an incredibly rewarding experience."
Credits:
Client: Kering Foundation
Brand: Kering Foundation
Production Company: Elephant
Service Production Company: Madam Films
Director: Bruno Fabresse
Producer: Alexander Ohrn
Executive Producers: Pippa Bhatt, Carly Stone, Michelle Stapleton
Line Producer: Michelle Stapleton
Director of Photography: Martin Laugery
Production Manager: Kelly Hewitt
Production Assistant: Anna Hewitt